Maybe it's too late to go there tonight, but how about next year?
ISRAEL21c (Feb14) — With Valentine's Day upon us, advertising and marketing blitzes on how to show your love are everywhere. Instead of buying the usual gifts, why not take the one you love on a romantic day out?
In fact, finding that ultimate romantic spot is a worthwhile quest any time of year.
With beautiful countryside, incredible beaches, spectacular public gardens and great weather year round, Israel offers up a plethora of places perfect for rekindling your love.
Get started with these suggestions from ISRAEL21c:
1. Wohl Rose Garden, Jerusalem
The rose has long been a symbol of love and romance. And Israel is one of the world's largest producers of flowers, especially roses.
So, where better to head than the Wohl Rose Garden in Jerusalem for a romantic stroll?
A walk along the path, past 15,000 rose bushes representing more than 400 varieties, is one of the most romantic ways to celebrate your love. The garden is also set up with secluded benches to keep couples from being disturbed during romantic pauses.
2. Stargazing over Mitzpe Ramon
Desert surroundings, a starry sky and the world's largest natural erosion crater make Mitzpe Ramon the perfect romantic getaway spot.
After watching the sun set behind the sand dunes, head over to astronomer Ira Machefsky – the Starman of Mitzpe Ramon – for a night astronomy tour you won't soon forget.
Machefsky shows visitors how to find the constellations, identify bright stars, explore celestial marvels and experience the sky's wonders. He also has a standing offer of a free star tour open to any couple who propose on one.
Bring a bottle of wine or hot tea to keep warm.
3. El Mona Gardens, Julis, Western Galilee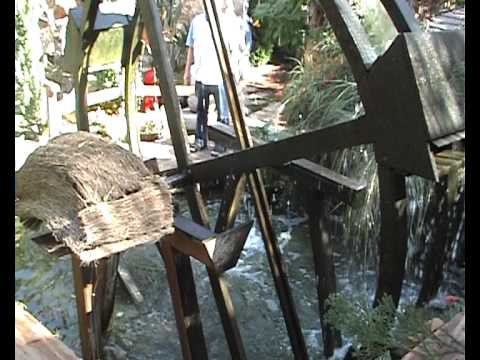 Follow the brides and grooms to the Druze village of Julis in the Western Galilee. This off-the-beaten-track community is the setting for the magical El Mona Garden, a privately owned garden that is open to the public.
The gardens boast a waterfall, fruit trees, countless flowers, mosaic artwork, wooden and stone sculptures and perhaps most importantly, secluded corners for a romantic rendezvous.
4. Tower of David Museum, Jerusalem
A night stroll in Jerusalem's Old City is always romantic. But Cupid's arrow seems to be pointing specifically at the Tower of David Museum in the capital.
Watch the sunset from the top of the citadel and enjoy the Night Spectacular show — a breathtaking sound and light show projected directly onto the 3,000-year-old walls.
Ambling along the museum's ancient stone ramparts with their intimate nooks and crannies is another common romantic pastime. Just the right place for a kiss.
5. Old Jaffa, Tel Aviv-Jaffa
There are many romantic spots in the Tel Aviv-Jaffa area, but Old Jaffa is by far the most dreamy.
Take the arm of someone you love and walk along the beach promenade from Tel Aviv southward to Jaffa. Enjoy spectacular views of the beaches and the sun-drenched waves of the Mediterranean Sea.
The renovated Jaffa Harbor pier is a beautiful place to walk around or dine. Or climb up the stairs to the old winding stone alleyways that lead past quaint galleries and cafes to the popular Kedumim Square.
Old Jaffa is a picturesque district that offers a blend of European ambiance with Middle Eastern warmth – and perfect for a passion-filled day or night out.