This page contains a number of articles that will help you understand Israel, its politics and challenges.
Articles about Israel:
Daniel Pipes: Middle East Provocations and Predictions – Israel
Ten Ways Israel Is Treated Differently
16 Things That Give Israel a Bad Name But Aren't Really True
Israel's people want peace too. Pressure doesn't help
Krauthammer: No peace in our time
The Truth about the Boycott, Divestment and Sanctions (BDS) Movement
Articles about the Palestinian Authority:
Why Palestinians Cannot Make Peace with Israel
The Palestinians' Real Strategy
Palestinian Authority promoting religious war
Palestinian Authority Education: A Recipe for Hate and Terror
Report reveals that the Palestinian Authority continues to pay salaries to convicted terrorists, despite assurances to Western donors
The Most Important Video About Israel Ever Made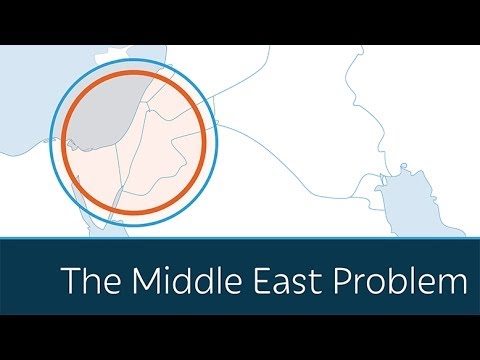 Join Dennis Prager of Prager University as he gives a lucid and knowledgable synopsis of the Middle East conflict. Although his explanation is based on historical fact, these facts are becoming murkier and murkier as the other countries in the Middle East attempt to rewrite them.
The Truth About the West Bank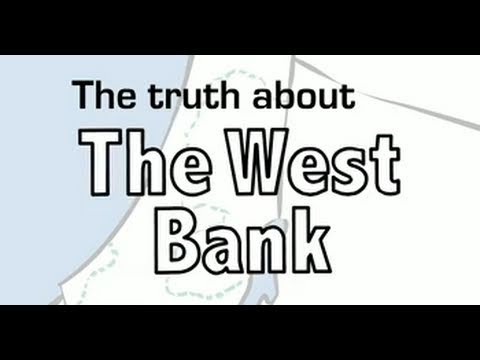 Excellent and historically accurate video by Israel's Deputy Minister of Foreign Affairs Danny Ayalon who explains the historical facts relating to the Israeli Palestinian conflict. The video explains where the terms "West Bank", "occupied territories" and "67 Borders" originated and how they are incorrectly used and applied.
Daniel Pipes: Middle East Provocations and Predictions
Daniel Pipes is known for accurately predicting events in the Middle East. If you want to truly understand what is happening and what is going to happen in the Middle East this article is a must read.
The Mackenzie Institute (Sep 9) — The Middle East stands out as the world's most volatile, combustible, and troubled region; not coincidentally, it also inspires the most intense policy debates – think of the Arab-Israeli conflict or the Iran deal. The following tour d'horizon offers interpretations and speculations on Iran, ISIS, Syria-Iraq, the Kurds, Turkey, Saudi Arabia, Egypt, Israel, and Islamism, then concludes with some thoughts on policy choices. My one-sentence conclusion: some good news lies under the onslaught of misunderstandings, mistakes, and misery.
Israel
In November 2000, Ehud Barak said that Israel resembles "a villa located in a jungle." I love that expression; and how much truer it is today, with ISIS on Israel's Syrian and Sinai borders, Lebanon and Jordan groaning under unsustainable refugee influxes, the West Bank in anarchy, and Gaza approaching the same?
Everyone knows about Israel's high-tech capabilities and military prowess. But much more about it is impressive bordering on extraordinary.
Demography: The entire modern, industrial world from South Korea to Sweden is unable to replace itself demographically, with the single, outstanding exception of Israel. Societies need roughly 2.1 children per woman to sustain their populations. Iceland, France, and Ireland come in just below that level, but then the numbers descend down to Hong Kong with its 1.1 children per woman, or just over half of what's necessary for a country to survive long term. Well, Israel is at 3.0. Yes, the Arabs and the Haredim partly explain that high number, but it also depends on secular Tel Aviv residents. It's nearly unprecedented development for a modern country to have more children over time.
Energy: Everyone knows the old quip about Moses taking a wrong turn on leaving Egypt. Well no, it turns out he didn't. Israel has as large an energy reserve as—get this—Saudi Arabia. Now, this resource is not as accessible, so it's far more expensive and complex to exploit than Arabia's enormous and shallow pools of oil, but it's there and Israelis will someday extract it.
Illegal immigration: This is a brewing crisis for Europe, especially in summertime, when the Mediterranean and the Balkans become highways from the Middle East. Israel is the one Western country that has handled this problem by building fences that give control over borders.
Water: Twenty years ago, like everyone else in the Middle East, the Israelis suffered fromwater shortages. They then solved this problem through conservation, drip agriculture, new methods of desalination, and intensive recycling. One statistic: Spain is the country with the second-highest percentage of recycling, around 18 percent. Israel does the most recycling, at 90 percent, five times more than Spain. Israel's now so awash in water that it exports some to neighbors.
In all, Israel's doing exceptionally well. Of course, it is under the threat of weapons of mass destruction and the delegitimization process. But it has a record of accomplishment that I believe will see it through these challenges.
Ten Ways Israel Is Treated Differently
The Huffington Post (June 16) — It's appalling to see how Israel is treated by a totally different standard than other countries in the international system. Of course, Israel deserves scrutiny, as does every other nation. But it also merits equal treatment — nothing more, nothing less.
First, Israel is the only UN member state whose very right to exist is under constant challenge.
Notwithstanding the fact that Israel embodies an age-old connection with the Jewish people as repeatedly cited in the most widely read book in the world, the Bible, that it was created based on the 1947 recommendation of the UN, and that it has been a member of the world body since 1949, there's a relentless chorus of nations, institutions, and individuals denying Israel's very political legitimacy.
No one would dare question the right to exist of many other countries whose basis for legitimacy is infinitely more questionable than Israel's, including those that were created by brute force, occupation, or distant mapmakers. Just look around at how many nations fit those categories, including, by the way, quite a few Arab countries. Why, then, is it open hunting season only on Israel? Could it possibly have anything to do with the fact that it's the only Jewish-majority country in the world?
Second, Israel is the only UN member state that's been targeted for annihilation by another UN member state.
Think about it. The leadership of Iran, together with Iran-funded proxies in Lebanon and Gaza, has repeatedly called for wiping Israel off the map. Is there any other country facing the threat of genocidal destruction?
Third, Israel is the only nation whose capital city, Jerusalem, is not recognized by other nations.
Imagine the absurdity of this. Foreign diplomats live in Tel Aviv while conducting virtually all their business in Jerusalem. Though no Western nation questions Israel's presence in the city's western half, where the prime minister's office, Knesset (Parliament), and Ministry of Foreign Affairs are located, there are no embassies there.
In fact, look at listings of world cities, including places of birth in passports, and you'll see something striking — Paris, France; Tokyo, Japan; Pretoria, South Africa; Lima, Peru; and Jerusalem, sans country — orphaned, if you will.
Fourth, the UN has two agencies dealing with refugees.
One, the United Nations High Commissioner for Refugees (UNHCR), focuses on all the world's refugee populations, save one. The other, the United Nations Relief and Works Agency for Palestine (UNRWA), handles only the Palestinians.
But the difference goes beyond two structures and two bureaucracies. In fact, they have two different mandates.
UNHCR seeks to resettle refugees; UNRWA does not. When, in 1951, John Blanford, UNRWA's then-director, proposed resettling up to 250,000 refugees in nearby Arab countries, those countries were enraged and refused, leading to his departure. The message got through. No UN official since has pushed for resettlement.
Moreover, the UNRWA and UNHCR definitions of a refugee differ markedly. Whereas the UNHCR targets only those who've actually fled their homelands, the UNRWA definition covers "the descendants of persons who became refugees in 1948," without any generational limitations.
Fifth, Israel is the only country that has won all its major wars for survival and self-defense, yet is confronted by defeated adversaries who have insisted on dictating the terms of peace.
In doing so, ironically, they've found support from many countries who, victorious in war themselves, demanded — and, yes, got — border adjustments.
Sixth, Israel is the only country in the world with a separate — and permanent — agenda item, #7, at the Geneva-based UN Human Rights Council.
No other member state, including serial human-rights violators like North Korea, Syria, Iran, and Sudan, gets its own agenda item. Only the sole liberal democracy in the Middle East is treated in this blatantly biased manner because that's the way it works — the bad guys circle the wagons to protect one another, and, at the same time, gang up on Israel, creating an automatic majority against it.
Seventh, Israel is the only country condemned by name this year at the World Health Organization annual assembly as a "violator" of health rights.
This canard takes place despite the fact that Israel provides world-class medical assistance to Syrians wounded in the country's civil war and Palestinians living in Hamas-ruled Gaza; has achieved one of the world's highest life expectancy rates for all its citizens, Jewish and non-Jewish alike; is among the very first medical responders to humanitarian crises wherever they may occur, from Haiti to Nepal; and is daily advancing the frontiers of medicine for everyone, something that can't be said for too many other nations.
Eighth, Israel is the only country that's the daily target of three UN bodies established and staffed solely for the purpose of advancing the Palestinian cause and bashing Israel — the Committee on the Exercise of the Inalienable Rights of the Palestinian People; the Special Committee to Investigate Israeli Practices Affecting the Human Rights of the Palestinian People; and the Division for Palestinian Rights in the UN's Department of Political Affairs.
Ninth, Israel is the only country annually targeted by up to 20 UN General Assembly resolutions and countless measures in other UN bodies, such as the Human Rights Council.
Indeed, astonishingly, each year, Israel is on the receiving end of more such efforts than the other 192 UN member states combined. No one can seriously argue that this is remotely warranted, but it's a reality because in every UN body, except the Security Council where each of the five permanent members has a veto, it's all about majority voting.
When close to two-thirds of the world's nations today belong to the Non-Aligned Movement, and when they elect a country like Iran as its chair, with Venezuela on deck, that just about says it all.
And tenth, Israel is the only country targeted by the BDS (boycott, divestment, and sanctions) movement.
Has anyone seen any significant campus activity that takes aim at true human rights offenders, including some in Israel's neighborhood, who behead, forcibly convert, and expel Christians; drop chemically-laced barrel bombs on civilians; deny Palestinians full rights; and use capital punishment, including for minors, with abandon?
… The old advertisement proclaimed that you don't have to be Jewish to love Levy's Jewish rye bread. Well, surely, you don't have to be a pro-Israel activist to be troubled by the grotesquely unjust treatment of Israel. All it takes is a capacity for moral outrage that things like this are happening today.
Click here for original source.
16 Things That Give Israel a Bad Name But Aren't Really True
Israel's people want peace too. Pressure doesn't help
If progress towards peace has stalled, it is not because the Israeli people have lost the will to make bold decisions. They need constructive international engagement, not criticism.
By Daniel Taub, Israel's Ambassador to the UK for the Guardian (July) — This month I return to Israel after four years as its ambassador in the UK. I've been privileged to witness an extraordinary expansion in our bilateral cooperation, and I've also had many conversations about Israel and the prospects for peace. One troubling and recurrent theme has been that the main thing Britain can do to promote peace in the Middle East is to exert pressure on Israel.
On hearing this, I am reminded of the fable of the north wind and the sun. In their competition, the north wind fails to blow the cloak off a passing traveller no matter how hard it blows; yet the sun succeeds, by warming the traveller's surroundings, and encouraging him to take off the cloak himself.
Recent years have yielded no shortage of wind. Resolutions and boycott campaigns have all attempted to force Israel's hand. Yet the response by Israel's people has been emphatic: twice re-electing the government these efforts have sought to censure.
Standard-bearers for the pressure camp routinely claim that a conciliatory approach only reinforces the status quo. But in fact, the Israeli people's boldest steps towards peace have taken place when the international community has been most receptive to their concerns.
Israel's historic peace treaty with Egypt was made possible by US guarantees on security and continued oil supply. Israel's withdrawal from southern Lebanon was premised on the UN's commitment to deploy peacekeeping forces in the area and prevent terrorist aggression against Israel by Hezbollah. Its disengagement from Gaza followed international assurances that Hamas and other terror groups would be prevented from gaining access to arms via the Sinai.
If progress towards peace has stalled, it is not because the Israeli people have lost the will to make bold decisions. Polls consistently show a majority want a lasting peace with the Palestinians.
Yet those same polls show Israelis are also sceptical about the possibility of realising such a peace. In part this scepticism relates to the ability of the international community to live up to its assurances. UN peacekeepers have not prevented the rearming of Hezbollah and its attacks on northern Israel. Nor has the international community been able to stop the smuggling of weapons to Hamas in Gaza, or, as Israeli intelligence services recently disclosed, its support for Islamic State terrorists in Sinai. Even with regard to reconstruction in Gaza, while Israel has transferred over a million tons of building supplies to date, reconstruction remains hindered by the failure of international donors to meet their aid pledges, and by the internal Palestinian Fatah-Hamas power struggle.
As much as Israelis want peace, when they look at the fate of international assurances in Gaza, Lebanon and elsewhere in the region, they cannot help but ask what is to stop an evacuated West Bank turning into yet another launch pad for attacks against Israel, but this time only miles from Jerusalem and Tel Aviv.
In a region undergoing such tectonic changes, with ungoverned spaces increasingly dominated by brutal jihadist extremists and Iranian proxies, Israelis are perplexed that the song sung by international voices in relation to their corner of the region remains the same. Israelis have come to recognise that new regional realities must mean new thinking, including embracing opportunities to cooperate with states with which we have never worked before. Yet away from our region, debate on the peace process continues as if Israelis and Palestinians exist in a vacuum.
The value of emulating the sun rather than the wind is not just about recognising the concerns of the Israeli people. It is about seeing the reality that exists today; not the reality of 10 years ago, or of 1948. The resilience of Israel's peace treaties with Egypt and Jordan shows how transformative constructive international engagement can be. But the attempt to change the Middle East by brute pressure will only ever be so much hot air.
Click here for original source.
Krauthammer: No peace in our time
Dr Charles Krauthammer is a syndicated columnist and Fox News contributor.
The Washington Post (March 20) — Of all the idiocies uttered in reaction to Benjamin Netanyahu's stunning election victory, none is more ubiquitous than the idea that peace prospects are now dead because Netanyahu has declared that there will be no Palestinian state while he is Israel's prime minister.
I have news for the lowing herds: There would be no peace and no Palestinian state if Isaac Herzog were prime minister either. Or Ehud Barak or Ehud Olmert for that matter. The latter two were (non-Likud) prime ministers who offered the Palestinians their own state — with its capital in Jerusalem and every Israeli settlement in the new Palestine uprooted — only to be rudely rejected.
This is not ancient history. This is 2000, 2001 and 2008 — three astonishingly concessionary peace offers within the past 15 years. Every one rejected.
The fundamental reality remains: This generation of Palestinian leadership — from Yasser Arafat to Mahmoud Abbas — has never and will never sign its name to a final peace settlement dividing the land with a Jewish state. And without that, no Israeli government of any kind will agree to a Palestinian state.
Today, however, there is a second reason a peace agreement is impossible: the supreme instability of the entire Middle East. For half a century, it was run by dictators no one liked but with whom you could do business. For example, the 1974 Israel-Syria disengagement agreement yielded more than four decades of near-total quiet on the border because the Assad dictatorships so decreed.
That authoritarian order is gone, overthrown by the Arab Spring. Syria is wracked by a multi-sided civil war that has killed 200,000 people and that has al-Qaeda allies, Hezbollah fighters, government troops and even the occasional Iranian general prowling the Israeli border. Who inherits? No one knows.
In the last four years, Egypt has had two revolutions and three radically different regimes. Yemen went from pro-American to Iranian client so quickly the United States had to evacuate its embassy in a panic. Libya has gone from Moammar Gaddafi's crazy authoritarianism to jihadi-dominated civil war. On Wednesday, Tunisia, the one relative success of the Arab Spring, suffered a major terror attack that the prime minister said "targets the stability of the country."
From Mali to Iraq, everything is in flux. Amid this mayhem, by what magic would the West Bank, riven by a bitter Fatah-Hamas rivalry, be an island of stability? What would give any Israeli-Palestinian peace agreement even a modicum of durability?
There was a time when Arafat commanded the Palestinian movement the way Gaddafi commanded Libya. Abbas commands no one. Why do you think he is in the 11th year of a four-year term, having refused to hold elections for the last five years? Because he's afraid he would lose to Hamas.
With or without elections, the West Bank could fall to Hamas overnight. At which point fire rains down on Tel Aviv, Ben Gurion Airport and the entire Israeli urban heartland — just as it rains down on southern Israel from Gaza when it suits Hamas, which has turned that first Palestinian state into a terrorist fire base.
Any Arab-Israeli peace settlement would require Israel to make dangerous and inherently irreversible territorial concessions on the West Bank in return for promises and guarantees. Under current conditions, these would be written on sand.
Israel is ringed by jihadi terrorists in Sinai, Hamas in Gaza, Hezbollah in Lebanon, Islamic State and Iranian proxies in Syria, and a friendly but highly fragile Jordan. Israelis have no idea who ends up running any of these places. Will the Islamic State advance to an Israeli border? Will Iranian Revolutionary Guards appear on the Golan Heights? No one knows.
Well, say the critics. Israel could be given outside guarantees. Guarantees? Like the 1994 Budapest Memorandum in which the United States, Britain and Russia guaranteed Ukraine's "territorial integrity"? Like the red line in Syria? Like the unanimous U.N. resolutions declaring illegal any Iranian enrichment of uranium — now effectively rendered null?
Peace awaits three things. Eventual Palestinian acceptance of a Jewish state. A Palestinian leader willing to sign a deal based on that premise. A modicum of regional stability that allows Israel to risk the potentially fatal withdrawals such a deal would entail.
I believe such a day will come. But there is zero chance it comes now or even soon. That's essentially what Netanyahu said Thursday in explaining — and softening — his no-Palestinian-state statement.
… Blaming Netanyahu for banishing peace, however, is mindless.
The Truth about the Boycott, Divestment and Sanctions (BDS) Movement
Does it stand for Middle East peace or does it seek Israel's destruction?
FLAME – Facts & Logic from the Middle East:
Leaders of the effort to boycott, divest from and apply sanctions against Israel — the so-called BDS movement — say they stand for an "end to the occupation of the Palestinian territories," "justice in Palestine" and "freedom for the Palestinian people." But what are the real motives of BDS leaders — do they really want peace between Israel and the Palestinian people?
What are the facts?
While the BDS movement uses highly emotive language in their appeals for support—such as "ending repression" and "Israeli war crimes"—a closer look at the real motives of the movement reveals a more sinister goal.
First, note that the BDS movement focuses only on alleged war crimes and repression by Israel—and ignores real war crimes and tyrannical repression by other Middle Eastern nations and terrorist organizations. When Hamas and Hizbollah target thousands of rockets at Israeli civilian populations in violation of international law, BDS utters not a word of criticism, let alone a call for boycotts or sanctions. When Iran's government violently crushes peaceful protests and Egypt stifles its press and political opposition with a dictatorial hand, BDS is likewise silent. Why?
By singling out Israel for criticism and economic pressure, BDS employs a double standard—a hypocritical and dishonest tactic frequently used by anti-Israel and anti-Semitic hate groups.
The reason, as we'll see, is that the BDS movement is not really interested in alleged war crimes or repression. Rather its purpose is to delegitimize and then destroy Israel.
The second critical fact about the BDS movement is that while it masquerades behind words like "freedom" and "occupation," one need only listen closely to its rhetoric to realize that these are code words for the elimination of Israel.
BDS leaders oppose a two-state solution—why? While the United States, Western European powers, Israel and the U.N. Security Council have embraced a "two-state solution" as the basis for peace in the Middle East, BDS leaders, such as Ali Abunimah and Omar Barghouti, are clear: They openly and outspokenly oppose a two-state solution. Why?
Because when BDS supporters talk about "the occupation of Palestine," they refer not to disputed West Bank territories, but to all the land between the Jordan River and the Mediterranean Sea—including all of Israel. When they talk about "freedom," they don't mean freedom from security roadblocks, they mean freedom from Jews in their midst. When they talk about "occupation," they mean not just Israeli security forces in the West Bank, they also mean Israelis "occupying" the state of Israel.
The third telling fact about the BDS movement is that it consistently and vehemently opposes any efforts to bring Israelis and Palestinians together to work in peace and on peace. For example, BDS leaders advocate boycotting cultural exchanges between Israelis and Palestinian artists. They condemn educational cooperation between Israeli and Palestinian universities. Most revealingly, they oppose peace talks between Israel and the Palestinian leadership, calling them "collaborationist."
BDS is not about "occupation." In short, BDS is not about peaceful coexistence or ending the "occupation" of the West Bank. Indeed, Omar Barghouti, a graduate student at Tel Aviv University and BDS founder, admits, "If the occupation ends . . . would that end support for BDS? No it wouldn't—no."
Not only do BDS leaders admit this, but they implacably support the "return" of nearly five million descendants of Arab refugees who left during Israel's war of independence in 1947. In fact, most of these Palestinians are not truly refugees—fully 95 percent of them have never set foot in Israel.
Most importantly, the immigration of millions of Arab refugees' descendants to Israel would make Jews a minority in their own state. As President Obama has correctly noted, "The 'right of return' would extinguish Israel as a Jewish state, and that's not an option." Yet destroying Israel by flooding it with millions of Palestinians is precisely what BDS leader Barghouti insists upon: "This (the right of return) is something we cannot compromise on."
BDS's goal: "Extinguish Israel as a Jewish state." BDS unequivocally rejects Israel's many peace offers—including numerous land-for-peace proposals supported by the United States—and rejects Israel's willingness to sit down to direct peace talks without preconditions.
Thus, the facts make BDS's intentions clear: Rather than being a movement that seeks peace and freedom, it is a movement motivated by an obsessive hate of Zionism and Jews and opposition to the Jewish state—one bent on fomenting strife, conflict and enmity until Israel is utterly defeated.
If you support peace between Israel and the Palestinians, if you support two states for two peoples—living side by side in cultural, social and economic harmony—please oppose the ill-intentioned BDS movement in your community. Speak out against hateful, one-sided campaigns to boycott Israeli goods, to divest from companies that do business with Israel and to enact sanctions against the state of Israel. This is not the path to peace!
Click here for original source.
The Hypocrisy of Boycotting Israel
This is an incredibly well-written and well-argued article about the issue of boycottingIsrael.
From the Facebook page of Knesset Member Yair Lapid, head of the Centre-Left Yesh Atid party. (Originally published in Icelandic, in Visir and Frettabladid)
Yair Lapid: The Hypocrisy of Boycott (September 19, 2015):
As you know by now, the Reykjavik City Council decided this week to boycott products from Israel. All products. From all of Israel.
I have a few questions:
Does the boycott include products made by Israel's Arab minority which is 20% of the population?
Does the boycott include the 14 Arab Israeli parliamentarians who sit beside me in Israel's parliament?
Does the boycott include Israeli factories which employ tens of thousands of Palestinians for whom this is the only opportunity to provide for their children?
Does the boycott include Israeli hospitals at which tens of thousands of Palestinians are treated every year?
Does the boycott include produce made by the 71% of Israeli's who, according to the latest survey, support a two state solution and the creation of a Palestinian state alongside Israel?
Wait, don't go yet, I've got a few more:
Among the products being boycotted is Copaxone, for MS sufferers, included?
Does the boycott include "Tulip" wine which is made by people with special needs and those who suffer from autism?
And what about the books of Israeli Nobel Prize Laureate in literature, Shai Agnon?
Does the boycott include Microsoft Office, cellphone cameras, Google – all of which contain elements invented or produced in Israel?
If the answer to all these questions is "yes" then I'll move aside and wish you all an enjoyable life until the sadly unavoidable heart attack (sorry but pacemakers are also an Israeli invention). The other option is that someone at Reykjavik City Council didn't think the issue through.
If they had then why stop at Israel? One of the best kept secrets about the Israeli-Palestinian conflict is that it is one of the smallest conflicts in the Middle East. In fact, there is no correlation between its actual size and the media coverage it receives.
Since the end of Israel's War of Independence, 67 years ago, around 12,000 Palestinians have lost their lives in this conflict. A large proportion of those were terrorists, suicide bombers, terror tunnel diggers from various global jihadist organizations.
With that we can't ignore the fact that in those years there were a few thousand innocents who lost their lives. I believe that's terrible. It keeps me awake at night, like most Israelis. With that the simple fact is – and it's easy to check – that in 67 years less innocent Palestinians were killed than in one week (!) in Syria. In fact, in that same period around 12 million people were killed in the Arab world. A simple calculation shows that the Israeli-Palestinian conflict caused 0.01% of the numbers killed in conflicts in the Islamic world.
An interesting question then is what is the position of Reykjavik City Council about the Islamic world? Do they boycott it also? All of it?
But of course this isn't a discussion about statistics, it is about morals. Israel is a vibrant democracy fighting for its existence in tough circumstances. Our major sin, in the eyes of the world and the Reykjavik City Council, is that we are winning that war.
Yes, in this conflict more Palestinians are killed than Israelis. Why? Because we have a better army and we have the Iron Dome system which protects our cities from rockets. If our military lays down its weapons and we disarm Iron Dome, we'd be murdered within 24 hours.
So Israel will continue to defend itself, and will continue doing all it can to avoid civilian casualties.
At the same time, we will continue to search for the path to peace with the Palestinians.Twice, in the year 2000 and in the year 2008, Israel offered them over 90% of the land so they could build a state for themselves. Both times they refused.
The boycott industry is not new. It is a vast industry of media and public relations organized by Islamist groups funded by Qatar and Iran. Their purpose is not the creation of a Palestinian state alongside Israel but a Palestinian state on the ashes of Israel.
They know that message won't be acceptable to liberal Europe. So they decided – as has been exposed time and again – to sell the naïve Europeans humanitarian values of freedom and solidarity which they don't believe for even one second.
Hamas has no intention of creating a Palestinian democracy but a dark theocracy in which homosexuals are hanged from telephone poles, women aren't allowed to leave their homes and Christians and Jews are murdered for being Christians and Jews. Are those values acceptable to the Reykjavik City Council? If not then that's strange, because they voted in favor of them.
Click here for original source.
THE PALESTINIAN AUTHORITY
Why Palestinians Cannot Make Peace with Israel
By Khaled Abu Toameh, an Arab-Israeli Muslim, who is a veteran award-winning journalist who has been covering Palestinian affairs for nearly three decades.
Americans and Europeans fail to acknowledge that in order to achieve peace, the leaders must prepare their people for compromise and tolerance. If you want to make peace with Israel, you do not tell your people that the Western Wall has no religious significance to Jews and is, in fact, holy Muslim property. Palestinian Authority leaders who accuse Israel of "war crimes" and "genocide" are certainly not preparing their people for peace. Such allegations serve only to further agitate Palestinians against Israel.
If Yasser Arafat was not able to accept the generous offer made by former Prime Minister Ehud Barak at the 2000 Camp David summit, who is Mahmoud Abbas to make any concessions to Israel? Arafat was quoted then as saying that he rejected the offer because he did not want to end up drinking tea with assassinated Egyptian President Anwar Sadat, the first Arab leader to sign a peace agreement with Israel.
No Palestinian leader has a mandate to reach an everlasting peace agreement with Israel. No leader in Ramallah or the Gaza Strip is authorized to end the conflict with Israel. Any Palestinian who dares to talk about concessions to Israel is quickly denounced as a traitor. Those who believe that whoever succeeds Abbas will be able to make real concessions to Israel are living in an illusion.
The Palestinians' Real Strategy
Khaled Abu Toameh, an Arab Muslim, is a veteran award-winning journalist who has been covering Palestinian affairs for nearly three decades.
By Khaled Abu Toameh for the Gatestone Institute:
Palestinian Authority promoting religious war
The Palestinian Media Watch (Aug 6) — One of the most dangerous libels promoted by the Palestinian Authority (PA) and Fatah is that Israel is planning to destroy the Al-Aqsa Mosque. As documented by Palestinian Media Watch, this libel has been disseminated by the PA for many years and increases occasionally, often appearing alongside calls by the PA to increase "popular resistance." According the the PA, this includes rioting, stone throwing and other attacks against Israelis.
The above cartoon posted by Fatah shows a Jew trying to destroy the Al-Aqsa Mosque and warns of religious war. The Jew in the cartoon has the word "excavations" written on his suit. The PA adamantly opposes excavations near the Temple Mount and in the City of David because the many archaeological finds in those areas related to Jewish history expose the falsehood of PA claims that Jews never lived in Jerusalem and that there never was a Jewish Temple. The PA therefore charges that the excavations are intended to cause the Mosque to collapse.
Two other recent cartoons, one posted by Fatah and the other in the PA official daily, likewise depict Israel destroying the Al-Aqsa Mosque. In one cartoon, an Israeli soldier is cutting the dome off the Dome of the Rock. In the other, Israeli PM Netanyahu is digging up the foundation of Al-Aqsa Mosque with a bulldozer:
Last month, in the period leading up to the recent riots by Palestinians at the Al-Aqsa Mosque, the PA had increased the frequency of this libel. PA Minister of Religious Affairs, Sheikh Yusuf Ida'is, who is appointed by PA Chairman Abbas, claimed that Israel is carrying out an "evil plan to destroy the Al-Aqsa Mosque and establish the alleged Temple":
The PA solution to Jewish visits to the Temple Mount is to increase violence there and eventually get rid of any Jewish presence there, as is shown in this cartoon broadcast on PA TV and posted on the Facebook page of Palestinian National Security Forces:
Click to view more examples of the PA promoting the libel that Israel is attempting todestroy Al-Aqsa Mosque.
Click to view more examples of the PA defining the conflict with Israel as a religious war.
Click here for full article about the PA promoting religious war.
Palestinian Authority Education: A Recipe for Hate and Terror
Report reveals that the Palestinian Authority continues to pay salaries to convicted terrorists, despite assurances to Western donors