Some thoughts on the war on terror following the attack on the French satirical magazine Charlie Hebdo:
For people who love freedom to win this war we have to first of all define the war and the enemy.
This is a war between good and evil.
Between freedom and tyranny.
Between freedom of speech and Sharia-approved speech.
And the enemy is radical Islam.
The problem is not "lone wolves", not crazy people, not poor people without opportunities. No more excuses and justifications for these acts of savagery. Let's throw political correctness in the garbage where it belongs and call a spade a spade.
You cannot defeat an enemy you cannot identify.
Let's defend people's right to say what they want even if we don't agree with it.
Let's all join together, Left and Right; Christians, Jews, and Muslims; Americans, Europeans, Africans, Asians and everything in between and unite on the principles of democracy, freedom of speech, freedom of religion, freedom of conscience; and on the values of kindness, honesty, tolerance, and with malice towards none and charity towards all.
After we have identified the enemy, we need to understand the enemy. That is what this page is about.
77% of terror plots are motivated by Islamic jihad doctrine
And 20% by neo-Nazis and the like. From the media coverage accorded to each threat, one would think those percentages would be reversed. Also, this study is based on domestic U.S. terrorism. Global terrorism is about 95% Islamic Jihad. "Counterterrorism Expert: Threat of Homegrown Terror Has Escalated," by Ellison Barber for the Washington Free Beacon, August 16:
The threat of homegrown terrorism has escalated in recent years, a counterintelligence and counterterrorism official said on Wednesday.
"To give you a sense of how big this thing is, and I'm only tracking the people and plots when somebody is arrested and charges are made. … Turns out now we're up to 148 plots and 398 people," David Major, a counterintelligence adviser to President Ronald Reagan and founder of the CI Centre, said at the International Spy Museum.
Homegrown or domestic terrorism is not confined to radical Islamists, Major said. Aaron Greene and Morgan Gliedman, Operation Backfire, or the shooting at the Wisconsin Sikh temple show terrorists run the gamut of ideologies.
However, as a society we tend to focus on the acts perpetrated by Islamic extremists. Critics have questioned the practicality of this, but Major says it is a logical focus.
The majority of the 148 plots were motivated by Caliphate doctrine, a term for the ideology of Islamist groups such as al Qaeda, Major told theWashington Free Beacon.
Citing research from his institution, Major noted "114 plots or 77 percent of them are self-identified Caliphate plots," and "about 20 percent" are groups such as "neo-Nazis, anarchists, the anti-government groups."
Caliphate doctrine is based on a return to the rule of the first four caliphs, who were considered the "perfect" caliphs. It is described as the core narrative of al Qaeda today.
A senior fellow at the Brookings Institute wrote al Qaeda and other Islamic extremists look at this period as "a model for what Islam should seek to revive, a caliphate that can unite the Islamic world or at least a large part of it, drive out the West, and be a player on the international political stage."
The Myth of the Tiny Radical Muslim Minority
While Every Liberal Media Outlet Rises to Defend Islam, Maybe it is Time to Learn the Facts?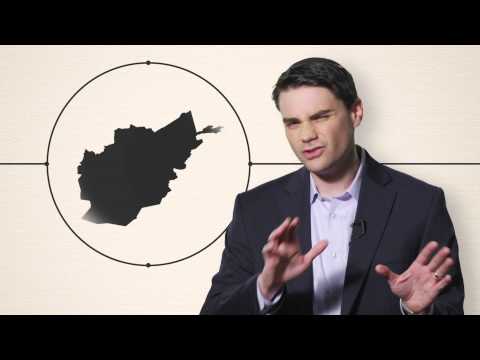 The One Speech About Islam Every Person Must Hear!
Brigitte Gabriel gives FANTASTIC answer to Muslim woman claiming all Muslims are portrayed badly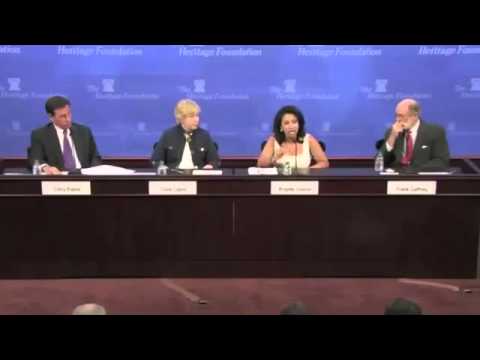 Audio: Robert Spencer discusses the Boston jihad bombings on the Laura Ingraham Show
[JihadWatch] I was on the Laura Ingraham Show yesterday discussing the Boston jihad bombings and the extent of Islamic supremacist preaching in U.S. mosques. You can listen here.
I referred during this interview to four separate studies that all found that 80% of U.S. mosques were teaching jihad, Islamic supremacism, and hatred and contempt for Jews and Christians. There are no countervailing studies that challenge these results. In 1998, Sheikh Muhammad Hisham Kabbani, a Sufi leader, visited 114 mosques in the United States. Then he gave testimony before a State Department Open Forum in January 1999, and asserted that 80% of American mosques taught the "extremist ideology."
Then there was the Center for Religious Freedom's 2005 study, and the Mapping Sharia Project's 2008 study. Each independently showed that upwards of 80% of mosques in America were preaching hatred of Jews and Christians and the necessity ultimately to impose Islamic rule.
And in the summer of 2011 came another study showing that only 19% of mosques in U.S. don't teach jihad violence and/or Islamic supremacism.
A random survey of 100 representative mosques in the U.S. was conducted to measure the correlation between Sharia adherence and dogma calling for violence against non-believers. Of the 100 mosques surveyed, 51% had texts on site rated as severely advocating violence; 30% had texts rated as moderately advocating violence; and 19% had no violent texts at all. Mosques that presented as Sharia adherent were more likely to feature violence-positive texts on site than were their non-Sharia-adherent counterparts. In 84.5% of the mosques, the imam recommended studying violence-positive texts. The leadership at Sharia-adherent mosques was more likely to recommend that a worshiper study violence-positive texts than leadership at non-Sharia-adherent mosques. Fifty-eight percent of the mosques invited guest imams known to promote violent jihad. The leadership of mosques that featured violence-positive literature was more likely to invite guest imams who were known to promote violent jihad than was the leadership of mosques that did not feature violence-positive literature on mosque premises.
That means that around 1,700 mosques in the U.S. are preaching hatred of infidels and justifying violence against them.
 Where do Muslims really stand on sharia law?
[The Blaze] Many Muslims across the globe embrace shariah law (Islamic and Koranic law) and believe that it should be adopted as "the law of the land," according to a new report by The Pew Forum on Religion and Public Life. Based on more than 38,000 face-to-face interviews with Muslims in Europe, Asia, the Middle East and Africa, the survey offers in-depth research about the lives and views of Islamic adherents across the globe.
An Islamic Caliphate in Seven Easy Steps
This article was published in 2005 but is more relevant now than ever. A Jordanian journalist who spent with Abu Musab al-Zarqawi, leader of al-Qaeda in Iraq from 2004-2006, outlined al-Qaeda's plan to achieve a world wide Caliphate in 7 steps. They are currently at step 6.
"The Future of Terrorism: What al-Qaida Really Wants" by Yassin Musharbash for Spiegel Online, August 12, 2005:
If there is anyone who might possibly have an inkling as to what al-Qaida are up to, it is the Jordanian journalist Fouad Hussein. He has not only spent time in prison with al-Zarqawi, but has also managed make contact with many of the network's leaders. Based on correspondence with these sources, he has now brought out a book detailing the organization's master plan.
There must be something particularly trustworthy about the Jordanian journalist Fouad Hussein. After all, he has managed to get some of the the most sought after terrorists to open up to him. Maybe it helped that they spent time together in prison many years ago — when Hussein was a political prisoner he successfully negotiated for Abu Musab al-Zarqawi to be released from solitary confinement. Or is it because of the honest and direct way in which he puts his ideas onto paper? Whatever the reason, the result is that a film which Hussein made about al-Zarqawi has even been shown on al-Qaida affiliated Web sites. "That showed me that they at least felt understood," the journalist says…
An Islamic Caliphate in Seven Easy Steps
In the introduction, the Jordanian journalist writes, "I interviewed a whole range of al-Qaida members with different ideologies to get an idea of how the war between the terrorists and Washington would develop in the future." What he then describes between pages 202 and 213 is a scenario, proof both of the terrorists' blindness as well as their brutal single-mindedness. In seven phases the terror network hopes to establish an Islamic caliphate which the West will then be too weak to fight.
The First Phase Known as "the awakening" — this has already been carried out and was supposed to have lasted from 2000 to 2003, or more precisely from the terrorist attacks of September 11, 2001 in New York and Washington to the fall of Baghdad in 2003. The aim of the attacks of 9/11 was to provoke the US into declaring war on the Islamic world and thereby "awakening" Muslims. "The first phase was judged by the strategists and masterminds behind al-Qaida as very successful," writes Hussein. "The battle field was opened up and the Americans and their allies became a closer and easier target." The terrorist network is also reported as being satisfied that its message can now be heard "everywhere."
The Second Phase "Opening Eyes" is, according to Hussein's definition, the period we are now in and should last until 2006. Hussein says the terrorists hope to make the western conspiracy aware of the "Islamic community." Hussein believes this is a phase in which al-Qaida wants an organization to develop into a movement. The network is banking on recruiting young men during this period. Iraq should become the center for all global operations, with an "army" set up there and bases established in other Arabic states.
The Third Phase This is described as "Arising and Standing Up" and should last from 2007 to 2010. "There will be a focus on Syria," prophesies Hussein, based on what his sources told him. The fighting cadres are supposedly already prepared and some are in Iraq. Attacks on Turkey and — even more explosive — in Israel are predicted. Al-Qaida's masterminds hope that attacks on Israel will help the terrorist group become a recognized organization. The author also believes that countries neighboring Iraq, such as Jordan, are also in danger.
The Fourth Phase Between 2010 and 2013, Hussein writes that al-Qaida will aim to bring about the collapse of the hated Arabic governments. The estimate is that "the creeping loss of the regimes' power will lead to a steady growth in strength within al-Qaida." At the same time attacks will be carried out against oil suppliers and the US economy will be targeted using cyber terrorism.
The Fifth Phase This will be the point at which an Islamic state, or caliphate, can be declared. The plan is that by this time, between 2013 and 2016, Western influence in the Islamic world will be so reduced and Israel weakened so much, that resistance will not be feared. Al-Qaida hopes that by then the Islamic state will be able to bring about a new world order.
The Sixth Phase Hussein believes that from 2016 onwards there will a period of "total confrontation." As soon as the caliphate has been declared the "Islamic army" it will instigate the "fight between the believers and the non-believers" which has so often been predicted by Osama bin Laden.
The Seventh Phase This final stage is described as "definitive victory." Hussein writes that in the terrorists' eyes, because the rest of the world will be so beaten down by the "one-and-a-half billion Muslims," the caliphate will undoubtedly succeed. This phase should be completed by 2020, although the war shouldn't last longer than two years.
A Serious Plan?
But just how serious is this scenario? "Al-Qaida makes no compromises," says the book's author Fouad Hussein. He obviously believes that this seven-point plan could well become the guiding principle for a whole range of al-Qaida fighters. Hussein is far from an hysterical alarmist — in fact he is seen as a serious journalist and his Zarqawi book is better than most of the reports in Arabic on the subject. Only last year, the journalist made a film which was received with great interest and was shown on the German-French TV channel arte. In it he provided deep insights into al-Qaida's internet propaganda machine.
Nevertheless, there is no way the scenario he depicts can be seen as a plan which al-Qaida can follow step by step. The terrorist network just doesn't work like that anymore. The significance of the central leadership has diminished and its direct commands have lost a great deal of importance. The supposed master plan for the years 2000 to 2020 reads in parts more like a group of ideas cobbled together in retrospect, than something planned and presented in advance. And not to mention the terrorist agenda is simply unworkable: the idea that al-Qaida could set up a caliphate in the entire Islamic world is absurd. The 20-year plan is based mainly on religious ideas. It hardly has anything to do with reality — especially phases four to seven.
But that doesn't mean that we should simply discount everything that Hussein has uncovered. A few of the steps in the agenda are plausible. The idea that Syria will become a focus for the Mujahedin is regarded by experts as highly likely. "Close ranks, concentrate on getting more recruits, set up cells," was the call to the "Mujahedin in Syria" which appeared on one Web site at the beginning of August. From the point of view of the jihadists, Israel and Turkey are also fairly logical targets for an escalation of the confrontation. "Al-Qaida views every fight as a victory, because for so long Muslims didn't have any weapons at all," says Hussein. He may not be far off. As for Jordan, al-Qaida leaders such as al-Zarqawi, have already made attacks on the country. They have also stated on numerous occasions that Jerusalem is the real target.
Equally, the idea that in the future al-Qaida could increasingly become a movement that attracts young frustrated men, is hardly a theory plucked out of thin air. The terror network puts a lot of effort into its propaganda — assumedly in order to expand its support base.
Kids TV praises Gaza mom's suicide bombing
The video is almost 4 years old but still very relevant. This kind of propaganda is fed to children all over the Middle East.
The Gaza psychiatrist reveals the result of the Hamas propaganda: 36% of boys between the ages 12-14 want to be a suicide bomber when they turn 18. 17% of girls said the same.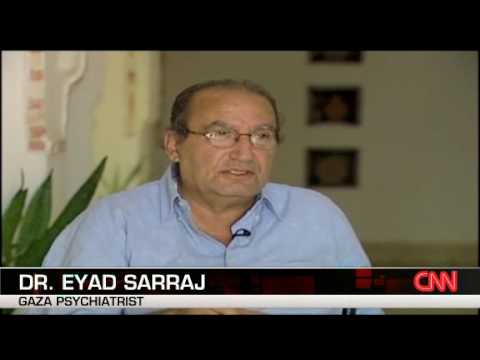 Interview with author of Crucified Again: Exposing Islam's New War on Christians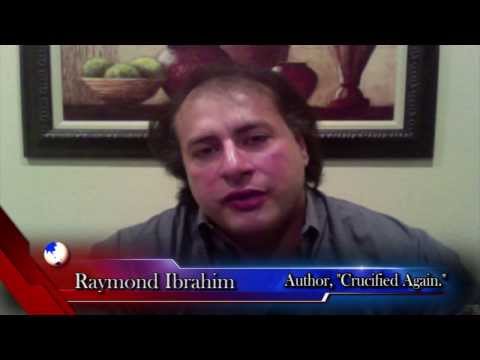 This week on the Glazov Gang, the Jimmy Kimmel of the counter-jihad, the scintillating Jamie Glazov, interviewed Jihad Watch contributor Raymond Ibrahim, author of Crucified Again: Exposing Islam's New War on Christians.
In this fast-paced, hard-hitting, take-no-prisoners, pull-no-punches interview, Raymond sheds light on Islam's new war on Christians, the Muslim Brotherhood's Church-burning sprees, its rape gangs, Obama's complicity in the persecution of Christians, and the Egyptian people's anger at Obama.
He also discussed the hypocrisy of Obama's call for war against Assad, the Syrian rebels' plans to annihilate Syria's Christians, and the mainstream media's cover-up of the whole Islamic war against Christians.
Don't you dare miss it.
Muslim Brotherhood gains foothold in Boston
Better Elected Islamists Than Dictators: Debate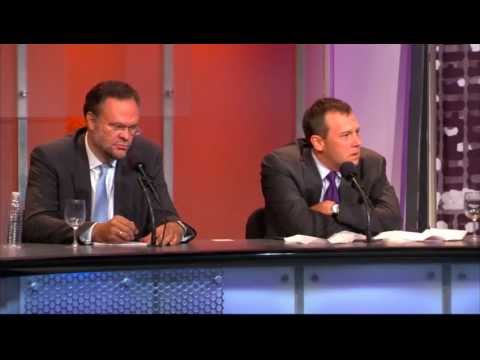 "Does the Qur'an Teach Hate?" by Robert Spencer for FrontPage Mag on September 18, 2013:
On September 11, 2013, a public information officer for Palm Beach County, Florida named John Jamason posted a message on his personal Facebook page: "Never forget. There is no such thing as radical Islam. All Islam is radical. There may be Muslims who don't practice their religion, much like others. The Quran is a book that preaches hate."
The Hamas-linked Council on American-Islamic Relations (CAIR) immediately complained, and demanded that the county turn over to them everything that Jamason had written from a county computer over the previous month. County Administrator Bob Weisman assured CAIR that Jamason had not written the offending Facebook message from a county computer, and stated that county officials were determining whether or not to discipline him.
Left unexamined in the controversy was whether or not what Jamason said was true. In light of the Qur'an's teachings about jihad and the subjugation of non-Muslims, he certainly had a case that "there is no such thing as radical Islam" and "all Islam is radical," for there is no mainstream sect of Islam or school of Islamic jurisprudence that does not teach that the Muslim community must wage war against unbelievers and subjugate them under its rule.
Jamason was also correct that "there may be Muslims who don't practice their religion, much like others." Indeed, there are many people who identify themselves as Muslims who have no interest in waging jihad against unbelievers, but would prefer to hold down their jobs and take care of their families in peace in the same way as there are millions of people who identify themselves as believers in other religions who are not particularly concerned with living out every teaching of the religion with which they identify.
But what CAIR was most outraged about was not that, of course, but Jamason's contention that the Qur'an teaches hate. They did not, however, provide any evidence showing that it doesn't.
So does it?
The Qur'an teaches that Muslims must fight and kill unbelievers "wherever you overtake them" until "religion is Allah's," i.e. Islamic law rules all societies (2:190-193). They must fight unbelievers "until there is no fitnah and [until] the religion, all of it, is for Allah" (8:39). Muslims are to fight unbelievers and "prepare against them whatever you are able of power and of steeds of war by which you may terrify the enemy of Allah and your enemy and others besides them whom you do not know [but] whom Allah knows" (8:60).
Allah tells Muhammad to "fight against the disbelievers and the hypocrites and be harsh upon them. And their refuge is Hell, and wretched is the destination" (9:73). The followers of Muhammad should imitate him in this: "O you who have believed, fight those adjacent to you of the disbelievers and let them find in you harshness" (9:123). For "Muhammad is the Messenger of Allah; and those with him are forceful against the disbelievers, merciful among themselves" (48:29).
Muslims should not befriend non-Muslims, unless, as we have seen, it is to deceive them to save oneself from danger: "Let not believers take disbelievers as allies rather than believers. And whoever [of you] does that has nothing with Allah, except when taking precaution against them in prudence" (3:28).
Allah says he will "cast terror into the hearts of those who disbelieve" (3:151). He tells his prophet: "[Remember] when your Lord inspired to the angels, "I am with you, so strengthen those who have believed. I will cast terror into the hearts of those who disbelieved, so strike [them] upon the necks and strike from them every fingertip."
Among "those who have disbelieved" are the Christians, who have made themselves into disbelievers by worshipping Christ as God: "They have certainly disbelieved who say, 'Allah is the Messiah, the son of Mary'" (5:17; 5:72). In worshipping Christ, they have associated a partner with Allah, thereby becoming polytheists, and "the polytheists are unclean" (9:28). Both Jews and Christians have ascribed a son to Allah, for which Allah should destroy them: "The Jews say, 'Ezra is the son of Allah'; and the Christians say, 'The Messiah is the son of Allah.' That is their statement from their mouths; they imitate the saying of those who disbelieved [before them]. May Allah destroy them; how are they deluded?" (9:30).
Chief among those are the Jews. The Muslim holy book also contends that Allah transformed disobedient Jews into "apes, despised" (2:65; 7:166), and "apes and pigs" (5:60). It says that they're accursed for rejecting the Qur'an, which they should have recognized as confirming their own Scriptures: "And when there came to them a Book from Allah confirming that which was with them – although before they used to pray for victory against those who disbelieved – but [then] when there came to them that which they recognized, they disbelieved in it; so the curse of Allah will be upon the disbelievers" (2:89).
The Qur'an says that while Muslims are "the best nation produced [as an example] for mankind," the People of the Book (primarily Jews and Christians) are mostly "defiantly disobedient" (3:110). The Jews "have been put under humiliation [by Allah] wherever they are overtaken, except for a covenant from Allah and a rope from the Muslims" – that is, except those who have accepted Islam or submitted to Muslim rule. "And they have drawn upon themselves anger from Allah and have been put under destitution. That is because they disbelieved in the verses of Allah and killed the prophets without right. That is because they disobeyed and [habitually] transgressed" (3:112). They killed the prophets because they disliked their messages: "Whenever there came to them a messenger with what their souls did not desire, a party [of messengers] they denied, and another party they killed" (5:70).
Not only have they disbelieved in revelations from Allah and killed the prophets, but they even dare to mock Allah himself: "And the Jews say, 'The hand of Allah is chained.' Chained are their hands, and cursed are they for what they say." They "strive throughout the land [causing] corruption, and Allah does not like corrupters" (5:64).
Allah gave food laws to the Jews because of their "wrongdoing," and "for their averting from the way of Allah many [people]" (4:160), and by doing so, "repaid them for their injustice" (6:146). Some Jews are "avid listeners to falsehood" who "distort words beyond their [proper] usages." These are "the ones for whom Allah does not intend to purify their hearts," and they will be punished not just in hellfire but in this life as well: "For them in this world is disgrace, and for them in the Hereafter is a great punishment" (5:41).
Jews dare to deny divine revelation, claiming that "Allah did not reveal to a human being anything," to which Muhammad is told to respond, "Who revealed the Scripture that Moses brought as light and guidance to the people? You [Jews] make it into pages, disclosing [some of] it and concealing much" (6:91).
In light of all this, it is understandable that Muslims should not get close to such people: "O you who have believed, do not take the Jews and the Christians as allies. They are [in fact] allies of one another. And whoever is an ally to them among you – then indeed, he is [one] of them. Indeed, Allah guides not the wrongdoing people" (5:51). What's more, the Jews are "the most intense of the people in animosity toward the believers" (5:82).
While Muslims are the "best of people" (3:110), "they who disbelieved among the People of the Scripture and the polytheists will be in the fire of Hell, abiding eternally therein. Those are the worst of creatures" (98:6). They are "like livestock" (7:179). "Indeed, the worst of living creatures in the sight of Allah are those who have disbelieved, and they will not [ever] believe" (8:55).
But when John Jamason called the Qur'an "a book that preaches hate," in the eyes of CAIR it was he who was the one who was preaching hate, not the holy book of Islam. The hypocrisy of their harassment of Jamason was self-evident, but only to those familiar enough with the Qur'an and honest enough to acknowledge the nature of all too much of its contents. That was a small group that did not include officials of Palm Beach County, who were – like so many other officials of all kinds in the United States and elsewhere in the staggering but still marginally free world – all too ready to entertain the complaints about Muslim pressure groups despite being woefully ill-equipped to evaluate those complaints properly. They knew, like Fort Hood jihad mass murderer Nidal Hasan's superiors, that what was important above all was to avoid being labeled "bigoted" and "Islamophobic."
How grand that they had their priorities straight. All it cost was thirteen dead and thirty wounded.
Pat Condell – The curse of "progressive" women
Pat Condell is sharp as always mixing humor with facts and hard truths. A must see for the novice as well as the expert on the Islamic world's treatment of women.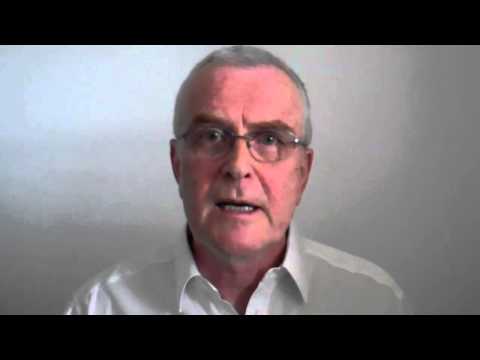 As Muslim women suffer, feminists avert their gaze
http://www.nationalpost.com/opinion/c…
The price paid for criticising Islam
http://standpointmag.co.uk/features-o…
Naive politicians pave the way for Islamisation
http://www.d-intl.com/2013/08/19/edit…
Woman jailed for reporting rape in Dubai
http://edition.cnn.com/2013/07/20/wor…
The dark side of Dubai
http://www.independent.co.uk/opinion/…
Woman to sue for UAE adultery jailing
http://www.news.com.au/national/woman…
Egypt sex attacks reach horrific levels
http://news.sky.com/story/1111055/egy…
Scandinavian rape, Scandinavian blinders
http://frontpagemag.com/2013/bruce-ba…
Feminist "hijab solidarity"?
http://frontpagemag.com/2013/bruce-ba…
1 in 4 Swedish women will be raped, as sexual assaults increase 500%
http://frontpagemag.com/2013/dgreenfi…
Somali journalist: PC media make Sweden more dangerous than Mogadishu
http://www.youtube.com/watch?v=as4m-d…
Oslo rocked by wave of rapes
http://www.thelocal.no/20111024/count…
Immigrants behind most rapes in Stavanger
http://www.thelocal.no/page/view/immi…
US embassy: "Don't walk alone in Oslo at night."
http://www.thelocal.no/20120118/us-em…
The truth about gang rape in the UK
http://frontpagemag.com/2012/bruce-ba…
"Imams promote grooming rings" says Muslim leader
http://www.telegraph.co.uk/news/uknew…
Female genital mutilation – unreported, ignored and unpunished
http://www.independent.co.uk/news/uk/…
"I can still see the horror that made me flee Pakistan"
http://www.dailymail.co.uk/news/artic…
Pakistan: "Immoral woman" to be killed for opening front door
http://tribune.com.pk/story/597081/mi…
Pakistan: Gang raped by the police
http://tribune.com.pk/story/420405/ra…
Pakistani woman sentenced to death for being thirsty
http://www.dailymail.co.uk/news/artic…
Sharia courts "as consensual as rape"
http://www.telegraph.co.uk/news/relig…
Why we should oppose Islamic sharia courts in Britain
http://liberalconspiracy.org/2013/08/…
Nearly half of Saudi women are beaten at home
http://www.emirates247.com/crime/regi…
Rape case brings Saudi laws into focus
http://www.today.com/id/15836746/#.UR…
More than 5000 child brides in Saudi Arabia
http://gulfnews.com/news/gulf/saudi-a…
10 year-old girls can marry, says Saudi grand mufti
http://www.hurriyetdailynews.com/10-y…
Convictions for female genital mutilation: France 100, UK nil.
http://www.independent.co.uk/voices/c…
Watch the wild video of Islamists protesting in England: 'Sharia is an inevitability"
The Middle East Media Research Institute (MEMRI) posted unbelievable video Sunday of Islamists rallying in England a little over one week ago to protest the French intervention in Mali.
The chants of the Islamists, though, appear to target the West in its entirety.  Far from objecting to French foreign policy, the speakers repeatedly threaten that an Islamic caliphate will begin in Africa and the Middle East, but will eventually spread to "the whole world."
"We will not stop as Muslims until the whole world is governed by Islam," one man says evenly and calmly.
The video begins with a bearded individual leading chants, saying things like "Shariah for Mali! Jihad for Mali!" and "Allah Akbar!"
Soon, though, he launches into a more informative speech.
"We got rid of some of our dictators– Ben Ali, Mubarak, and al-Qadhafi.  But now it's time for the dictators in Mali, in Pakistan, in Bangladesh, and all over Muslim lands to be removed and replaced by the shariah, by Islam," he states.
A list of Quran hate quotes:
From JihadWatch (September 14) — Does the Quran teach hate? Let's see:
2:65 Allah transforms disobedient Jews into apes
"And well you know there were those among you [Jews] that transgressed the Sabbath, and We said to them, 'Be you apes, miserably slinking!'
2:89 Unbelievers, particularly Jews, are accursed
"When there came to them [Jews] a Book from Allah, confirming what was with them — and they aforetimes prayed for victory over the unbelievers — when there came to them that they recognized, they disbelieved in it; and the curse of Allah is on the unbelievers.
2:191-193 Fight and kill unbelievers until "religion is Allah's," i.e. Islamic law rules all societies
"And slay them wherever you come upon them, and expel them from where they expelled you; persecution is more grievous than slaying. But fight them not by the Holy Mosque until they should fight you there; then, if they fight you, slay them — such is the recompense of unbelievers, but if they give over, surely Allah is All-forgiving, All-compassionate. Fight them, till there is no persecution and the religion is Allah's; then if they give over, there shall be no enmity save for evildoers."
3:28 Don't take unbelievers as friends and allies, unless it is for "fear of them," i.e. deceptively for protection of oneself or of Islam
"Let not the believers take the unbelievers for friends, rather than the believers — for whoso does that belongs not to Allah in anything — unless you have a fear of them. Allah warns you that You beware of Him, and unto Allah is the homecoming."
3:110-112 Muslims are the best of people, Jews have earned Allah's anger
"You are the best nation ever brought forth to men, bidding to honour, and forbidding dishonour, and believing in Allah. Had the People of the Book believed, it were better for them; some of them are believers, but the most of them are ungodly. They will not harm you, except a little hurt; and if they fight with you, they will turn on you their backs; then they will not be helped. Abasement shall be pitched on them, wherever they are come upon, except they be in a bond of Allah, and a bond of the people; they will be laden with the burden of Allah's anger, and poverty shall be pitched on them; that, because they disbelieved in Allah's signs, and slew the Prophets without right; that, for that they acted rebelliously and were transgressors."
3:151 Allah will cast terror into the unbelievers' hearts
"We will cast into the hearts of the unbelievers terror, for that they have associated with Allah that for which He sent down never authority; their lodging shall be the Fire; evil is the lodging of the evildoers."
3:181 Jews are bound for hell
"Allah has heard the saying of those who said, 'Surely Allah is poor, and we are rich.' We shall write down what they have said, and their slaying the Prophets without right, and We shall say, 'Taste the chastisement of the burning.'"
4:34 Beat disobedient women
"Men are the managers of the affairs of women for that Allah has preferred in bounty one of them over another, and for that they have expended of their property. Righteous women are therefore obedient, guarding the secret for Allah's guarding. And those you fear may be rebellious admonish; banish them to their couches, and beat them. If they then obey you, look not for any way against them; Allah is All-high, All-great."
4:160 Jews do evil, turn people away from Allah
"And for the evildoing of those of Jewry, We have forbidden them certain good things that were permitted to them, and for their barring from Allah's way many…"
5:33 Crucify or amputate the hands and feet of those who make war against Allah and Muhammad
"This is the recompense of those who fight against Allah and His Messenger, and hasten about the earth, to do corruption there: they shall be slaughtered, or crucified, or their hands and feet shall alternately be struck off; or they shall be banished from the land. That is a degradation for them in this world; and in the world to come awaits them a mighty chastisement."
5:41 Jews listen to falsehood and pervert the meaning of their Scriptures
"O Messenger, let them not grieve thee that vie with one another in unbelief, such men as say with their mouths 'We believe' but their hearts believe not; and the Jews who listen to falsehood, listen to other folk, who have not come to thee, perverting words from their meanings, saying, 'If you are given this, then take it; if you are not given it, beware!' Whomsoever Allah desires to try, thou canst not avail him anything with Allah. Those are they whose hearts Allah desired not to purify; for them is degradation in this world; and in the world to come awaits them a mighty chastisement."
5:51 Don't take Jews and Christians as friends and allies
"O believers, take not Jews and Christians as friends; they are friends of each other. Whoso of you makes them his friends is one of them. Allah guides not the people of the evildoers."
5:59-60 Jews cursed, made into apes and swine
"Say: 'People of the Book, do you blame us for any other cause than that we believe in Allah, and what has been sent down to us, and what was sent down before, and that most of you are ungodly?' Say: 'Shall I tell you of a recompense with Allah, worse than that? Whomsoever Allah has cursed, and with whom He is wroth, and made some of them apes and swine, and worshippers of idols — they are worse situated, and have gone further astray from the right way.'"
5:64 Jews accursed
"The Jews have said, 'Allah's hand is fettered.' Fettered are their hands, and they are cursed for what they have said. Nay, but His hands are outspread; He expends how He will. And what has been sent down to thee from thy Lord will surely increase many of them in insolence and unbelief; and We have cast between them enmity and hatred, till the Day of Resurrection. As often as they light a fire for war, Allah will extinguish it. They hasten about the earth, to do corruption there; and Allah loves not the workers of corruption."
5:72 Christians are unbelievers
"They are unbelievers who say, 'Allah is the Messiah, Mary's son.' For the Messiah said, 'Children of Israel, serve God, my Lord and your Lord. Verily whoso associates with Allah anything, Allah shall prohibit him entrance to Paradise, and his refuge shall be the Fire; and wrongdoers shall have no helpers.'"
5:82 Jews most hostile to the Muslims
"Thou wilt surely find the most hostile of men to the believers are the Jews and the idolaters; and thou wilt surely find the nearest of them in love to the believers are those who say 'We are Christians'; that, because some of them are priests and monks, and they wax not proud."
6:91 Jews deny, conceal divine revelations
"They measured not Allah with His true measure when they said, 'Allah has not sent down aught on any mortal.' Say: 'Who sent down the Book that Moses brought as a light and a guidance to men? You put it into parchments, revealing them, and hiding much; and you were taught that you knew not, you and your fathers.' Say: 'Allah.' Then leave them alone, playing their game of plunging."
6:146 Jews insolent
"And to those of Jewry We have forbidden every beast with claws; and of oxen and sheep We have forbidden them the fat of them, save what their backs carry, or their entrails, or what is mingled with bone; that We recompensed them for their insolence; surely We speak truly."
7:166 Jews are apes
"And when they [Jews] turned in disdain from that forbidding We said to them, 'Be you apes, miserably slinking!'"
8:12 Allah will terrorize unbelievers; Muslims should behead them
"When thy Lord was revealing to the angels, 'I am with you; so confirm the believers. I shall cast into the unbelievers' hearts terror; so smite above the necks, and smite every finger of them!'"
8:39 Fight unbelievers until Islam reigns supreme
"Fight them, till there is no persecution and the religion is Allah's entirely; then if they give over, surely Allah sees the things they do."
8:60 Make war against enemies of Allah
"Make ready for them whatever force and strings of horses you can, to terrify thereby the enemy of Allah and your enemy, and others besides them that you know not; Allah knows them. And whatsoever you expend in the way of Allah shall be repaid you in full; you will not be wronged."
9:5 Slay the idolaters
"Then, when the sacred months are drawn away, slay the idolaters wherever you find them, and take them, and confine them, and lie in wait for them at every place of ambush. But if they repent, and perform the prayer, and pay the alms, then let them go their way; Allah is All-forgiving, All-compassionate."
9:28 Idolaters unclean
"O believers, the idolaters are indeed unclean; so let them not come near the Holy Mosque after this year of theirs. If you fear poverty, Allah shall surely enrich you of His bounty, if He will; Allah is All-knowing; All-wise."
9:29 Fight and subjugate the Jews and Christians
"Fight those who believe not in Allah and the Last Day and do not forbid what Allah and His Messenger have forbidden — such men as practise not the religion of truth, being of those who have been given the Book — until they pay the tribute out of hand and have been humbled."
9:30 Jews and Christians assailed by Allah
"The Jews say, 'Ezra is the Son of Allah'; the Christians say, 'The Messiah is the Son of Allah.' That is the utterance of their mouths, conforming with the unbelievers before them. Allah assail them! How they are perverted!"
9:31 Jews and Christians have taken their clergy and holy men as lords
"They have taken their rabbis and their monks as lords apart from Allah, and the Messiah, Mary's son — and they were commanded to serve but One Allah; there is no god but He; glory be to Him, above that they associate."
9:73 Be harsh with unbelievers
"O Prophet, struggle with the unbelievers and hypocrites, and be thou harsh with them; their refuge is Gehenna — an evil homecoming!"
9:111 Paradise guaranteed to those who kill and are killed for Allah
"Allah has bought from the believers their selves and their possessions against the gift of Paradise; they fight in the way of Allah; they kill, and are killed; that is a promise binding upon Allah in the Torah, and the Gospel, and the Koran; and who fulfils his covenant truer than Allah? So rejoice in the bargain you have made with Him; that is the mighty triumph."
9:123 Fight the unbelievers, be harsh with them
"O believers, fight the unbelievers who are near to you; and let them find in you a harshness; and know that Allah is with the godfearing."
47:4 Behead and slaughter the unbelievers; take others captive
"When you meet the unbelievers, smite their necks, then, when you have made wide slaughter among them, tie fast the bonds; then set them free, either by grace or ransom, till the war lays down its loads. So it shall be; and if Allah had willed, He would have avenged Himself upon them; but that He may try some of you by means of others. And those who are slain in the way of Allah, He will not send their works astray."
48:29 Be merciful to believers, not unbelievers
"Muhammad is the Messenger of Allah, and those who are with him are hard against the unbelievers, merciful one to another."
62:6 Jews should long for death
"Say: 'You of Jewry, if you assert that you are the friends of Allah, apart from other men, then do you long for death, if you speak truly.'"
98:6 Unbelievers are the worst of creatures
"The unbelievers of the People of the Book and the idolaters shall be in the Fire of Gehenna, therein dwelling forever; those are the worst of creatures."
But as we all know, pointing this out is what is considered the act of hate nowadays, not these passages themselves. And a Hamas-linked Muslim Brotherhood front group like the Council on American-Islamic Relations, out for John Jamason's head, is treated as if it were a respectable civil rights organization, while Jamason is in danger of being fired for telling uncomfortable and unpopular truths.